Welcome to SME Global!
SME Global is a partner organization of the IDU and is dedicated to the advancement of small and medium-sized enterprises and start-ups worldwide. The association consists of leaders from IDU member parties as well as business representatives from around the world. SME Global provides its partners an institutional framework, networking, a research-based consultancy while promoting practical exchange and collaboration. Just as the IDU, we are committed to a socially-oriented market economy, responsible economic development, low taxation and individual liberty. Please follow our work online on this platform as well as at the SME Global website and social media!
Domagoj Ivan Milošević, MP, HDZ Croatia
SME Global President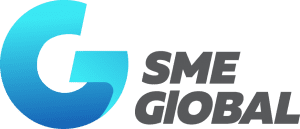 WE ARE
SME Global is a worldwide active centre-right think tank, providing politicians who are dedicated to the advancement of small and medium-sized enterprises (SMEs) and Start-ups a global network. The association consists of politicians of the International Democracy Union member parties. SME Global provides an institutional framework and possibilities for networking, enhanced visibility and spurring innovation.
WE WANT
Provide a platform for policy makers
SME Global wants to offer a platform that links conservative, centre right and like-minded politicians concerned with agenda setting relevant to future perspectives of SMEs and Start-ups.
Promote practical exchange and collaboration
SME Global serves as a platform for professional development and collaboration, offering practical exchange on the 21st centuries' structural challenges such as globalization and digitalization, encouraging to actively shape the business world's upcoming changes. Moreover, SME Global aims at providing useful networking possibilities for SMEs and Start-ups such as investors or potential multinational cooperation partners.
Offer research and research-based consultancy
Recognizing the short-lived nature of today's world and the constant need to keep up with innovations, we are convinced of the pivotal role of research and its potential as a driving factor for the development of new concepts and ideas, enabling both policy makers and SMEs and Start-ups to develop viable answers.
Advocate for SMEs perspectives politically
Structurally, SMEs and Start-ups face similar challenges such as bureaucracy, lacking flexibility and high compliance costs with national legislation. However, in practice they lack a unified voice that could compensate for their relatively weak bargaining power. Thus, SMEs and Start-ups can substantially benefit from exchange on experiences with regulatory systems and best practices. Moreover, clustering SMEs and Start-up's concerns allows for an innovation friendly future.
Spur future viability by bringing SMEs issues on the IDU agenda
SMEs and Start-ups have become key players for driving innovation and business dynamics. They have unique advantages and show great flexibility and adaptability, enabling them to become leading actors in the digital revolution. It is our goal to promote SME and Start-up interests within the IDU, to advocate for their interests and raise awareness for the impact of politics and political processes on their daily businesses. Effectively promoting an innovation friendly climate requires global cooperation and coordination.
Support high-achieving business makers and the younger generation
SME Global offers a platform for mutual and individual exchange on expertise, especially supporting the younger generation in making use of their potential, which is beneficial for everyone involved.
Recognize SMEs key role in political innovation processes
SME Global recognizes SMEs and Start-ups not only as a driving factor for business innovation, but for societal and political changes as well. SMEs and Start-ups offer pragmatic approaches facing a broad spectrum of societal challenges, thus supporting political transformation processes substantially. By offering employment possibilities and enabling women entrepreneurship, they foster women empowerment worldwide.
OUR MOTIVATION
SMEs and Start-ups are increasingly important for today's global business structure and function as an engine of innovation and growth and pivotal player in eliminating unemployment. In many countries, they make up for the majority of firms and individual employment relations. Their impact is increasing, yet often underestimated by national governments. As an advocate of their interests, SME Global seeks to promote further global cooperation to enable SMEs and Start-ups to successfully face rising global competition.