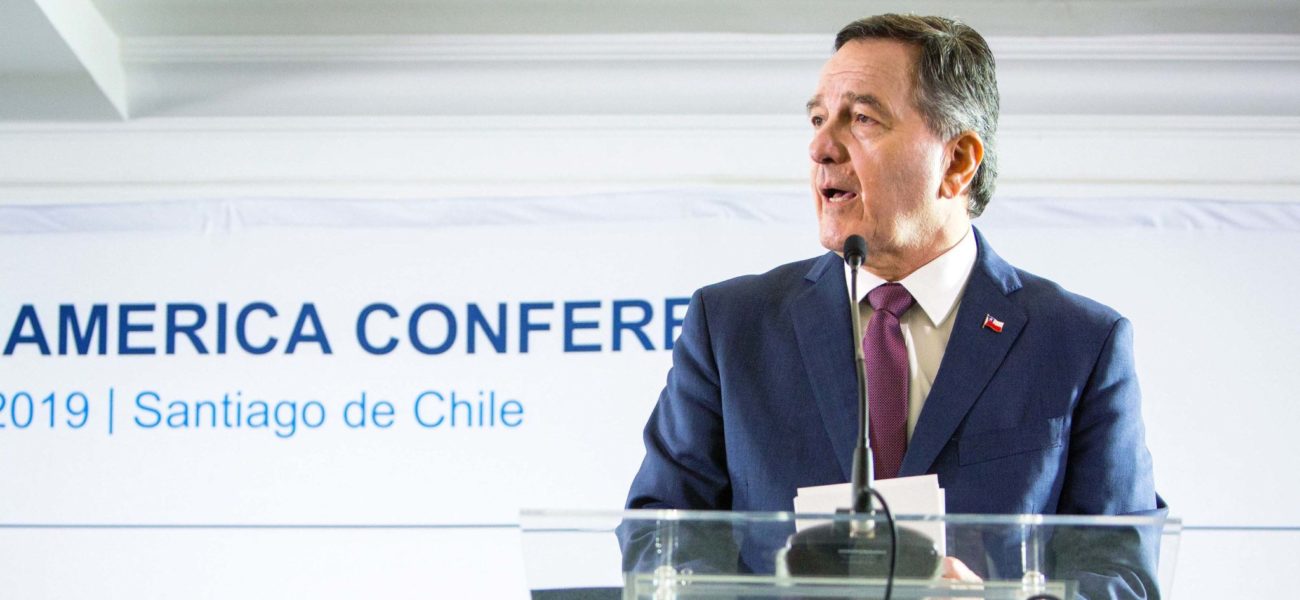 On April 12-13, the IDU was excited to hold its first IDU Forum Latin America, a highly successful two-day conference in Santiago, Chile. The outstanding agenda included His Excellency Sebastian Piñera, President of the Republic of Chile as honoured guest and conference dinner speaker, Chilean Foreign Minister Roberto Ampuero, Minister of Women and Gender Equity Isabel Plá, President of the Argentinian Senate Frederico Pinedo, Chairman of the UK Conservative Party Brandon Lewis, as well as elected members and party executives from around the region and world.
The conference focused on the success of the conservative movement in Latin America, comparing its record with the suffering and deprivation Nicolás Maduro's socialist dictatorship has unleashed in Venezuela. The IDU was particularly honoured and grateful to host Delsa Solórzano, a member of the National Assembly and Chairperson of the Justice and Peace Commission in the National Assembly of Venezuela. Risking arrest to leave her country to attend the conference, Ms. Solórzano argued the free world has a responsibility to defend freedom, democracy, the rule of law, and a basic quality of life.
Latin America will remain a focus of the IDU's work. Together with its regional organization Unión de Partidos Latinoamericanos, the IDU will continue to strengthen and build centre-right partnerships throughout the region.